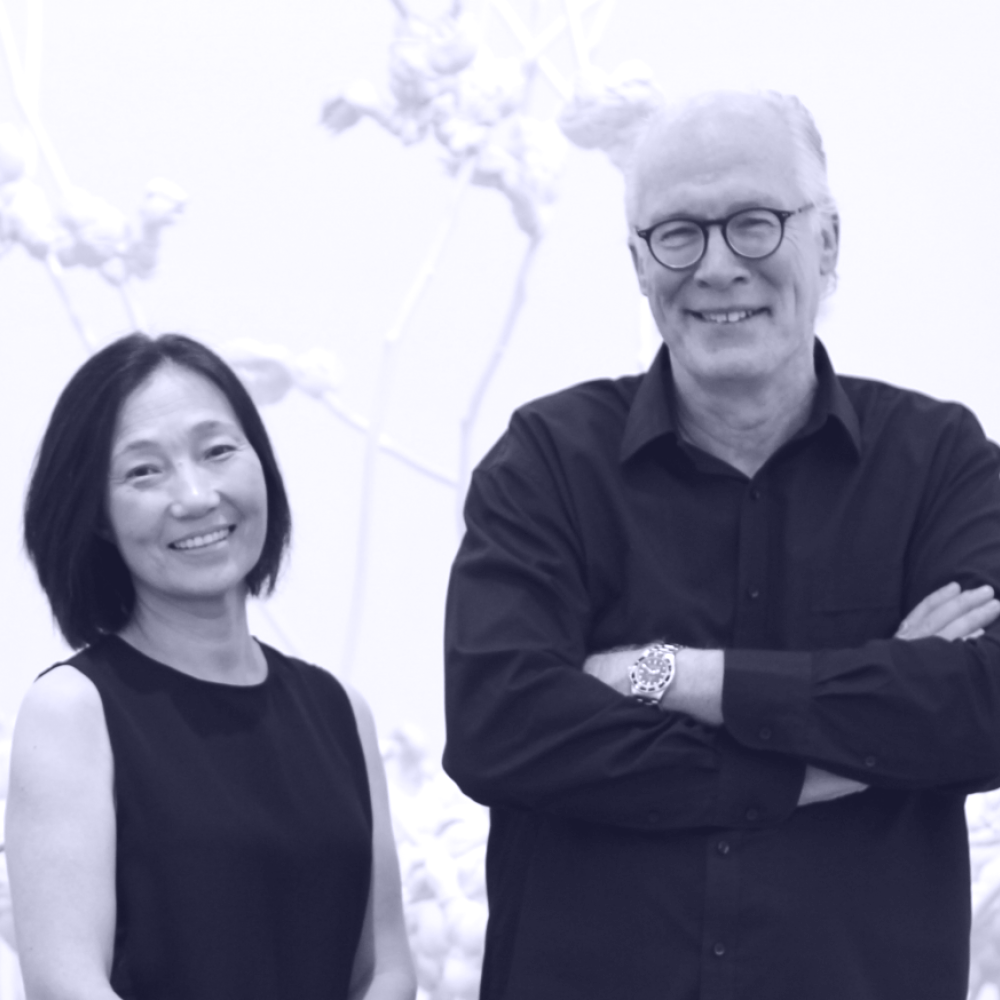 Corbett Lyon
Corbett Lyon is a founding director of Lyons Architects, a design practice based in Melbourne. Corbett and his firm have been the recipients of numerous national and international design awards and Lyons has represented Australia at the Venice International Architectural Biennale.
Corbett is one of Australia's leading patrons, commentators and collectors of Australian contemporary art. He is a longstanding trustee of the National Gallery of Victoria and lectures widely on contemporary art and on the architecture of museums.
He is a Visiting Professor in Design and a Professorial Fellow at the University of Melbourne.   In 2008 he designed the Lyon Housemuseum to display the Lyon Collection and to promote Australian contemporary art. In 2012, he and his wife Yueji established the Lyon Foundation which has recently opened a new public museum, also designed by Lyon, adjacent to the original Housemuseum.
Yueji Lyon
Yueji Lyon was born in Shanghai, and moved permanently to Australia in 1987. Yueji studied computer science in Shanghai and at RMIT University in Melbourne and worked for more than twenty years as a senior computer programmer and analyst. Yueji has built the Lyon Collection of Australian art with her husband Corbett over the last three decades. She is currently a director of the Lyon Foundation and manages all public visits to the Lyon Housemuseum.