Details.
When
Wednesday 6 April 2022
6.30 pm – 8.30 pm (AEST)
Where
Living Edge
The Woolstores, 74/4D Huntley Street
Alexandria Sydney NSW 2015
— Google Maps
Tickets
Ticket sales for this event are closed.
Program Info
The wellness industry is undergoing a $1.5 trillion boom, fuelled by consumers prioritising their health and wellbeing and looking for better sleep, better nutrition, better fitness, better appearance and better mindfulness. Designing for wellness interiors involves understanding how people want to feel, physically and psychologically, and the paradox of creating a private, personal space that will serve the public.
In this highly respected speaker program presented by Artichoke magazine, we hear from designers who have created wellness spaces across Australia, from a bathhouse and a salon for skin health to a gym and sauna space.
Partners
Presenter
Presenting Partner
Earn CPD Points
Contacts
Sophia Buckle
Event Coordinator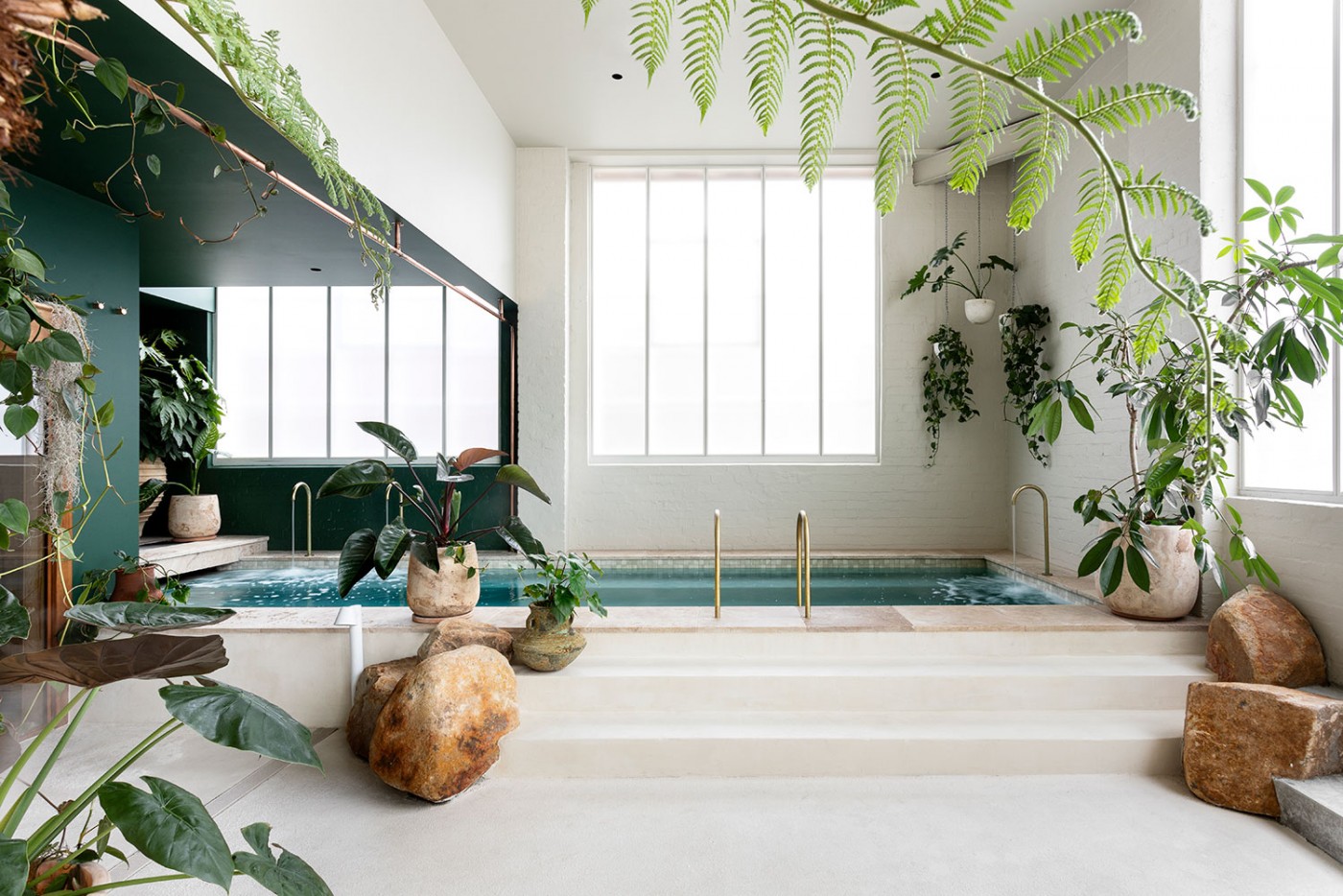 Sense of Self by Setsquare Studio, Chamberlain Architects and Hearth Studio. Photography by Martina Gemmola.
Speakers.

Lily Goodwin

Co-director, Pattern

Pattern represent a new wave of designers, championing thoughtful and considered design. Led by Josh Cain and Lily Goodwin Pattern's interior design solutions navigate refined sensory pathways that harness the composed essence of sensual minimalism, connecting people to spaces on an experiential level. A pursuit to craft poetic experiences drives this practice.

Mary Minas and Freya Berwick

Co-founders, Sense of Self

Relating over their experiences abroad and a shared passion for well-designed communal spaces, Mary and Freya teamed up to create a space that would begin to balance our increasingly fast-paced lives, and in an inclusive way. The result is Sense of Self; a contemporary bathhouse and spa with beautiful design, a big mission, and world-class customer service at its core.

Anna Trefely

Founder, Esoteriko

Anna Trefely is the founder and lead designer of multi-award winning interior design practice, Esoteriko. Over 15 years Anna has been involved with a host of prominent projects across the commercial, hospitality and residential sector both locally and internationally. However, with the establishment of Esoteriko in late 2017, Anna has found a particular focus on spaces for "wellness."