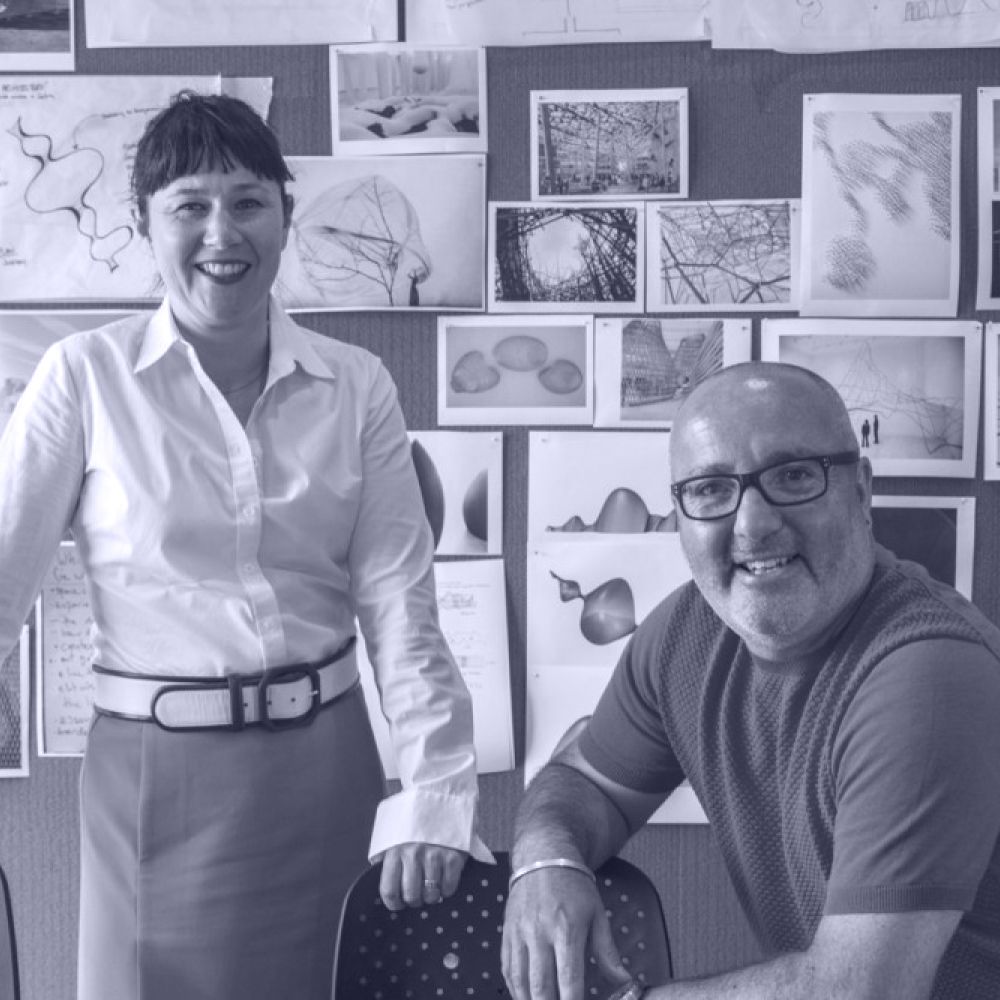 Elvio Brianese and Peta Heffernan are the founding directors of Liminal Studio, a creatively agile practice that integrates design and architecture with the disciplines interior, furniture, object and production design as well as art curation and exhibitions. Their interdisciplinary approach is captured through the Studio's Architecture, Spaces and Objects identities.
Elvio and Peta are passionate about pushing benchmarks and firmly believe that to create new design frontiers, collaboration across broader disciplines drives new thinking and empowers communities.
While many of Liminal's projects touch people through education, culture, health, workplaces, housing and tourism, the Studio often operates outside the traditional realm of architecture supporting, participating and elevating the cultural landscape of Tasmania as well as cities and regions beyond.
"Liminal" means "at the threshold"; exploring the potential of what can be. This drives the team's approach on every project.