Details.
When
Wednesday 10 May 2023
6.30 pm – 8.30 pm (AEST)
Where
Living Edge
The Woolstores, 74/4D Huntley Street
Alexandria Sydney NSW 2015
— Google Maps
Tickets
Tickets for this event are sold out.
Program Info
As we progress to a sustainable future, more architects and designers are pursuing design interventions that embrace retrofitting and reuse. How can this responsive approach be applied to create beautiful workplace interiors that simultaneously cater to the expectations of employees and the functionality of a business? In this highly respected program presented by Artichoke magazine, we hear from three speakers whose projects have achieved this balance.
Partners
Presenting Partner
Earn CPD Points
Contacts
Sophia Buckle
Event Coordinator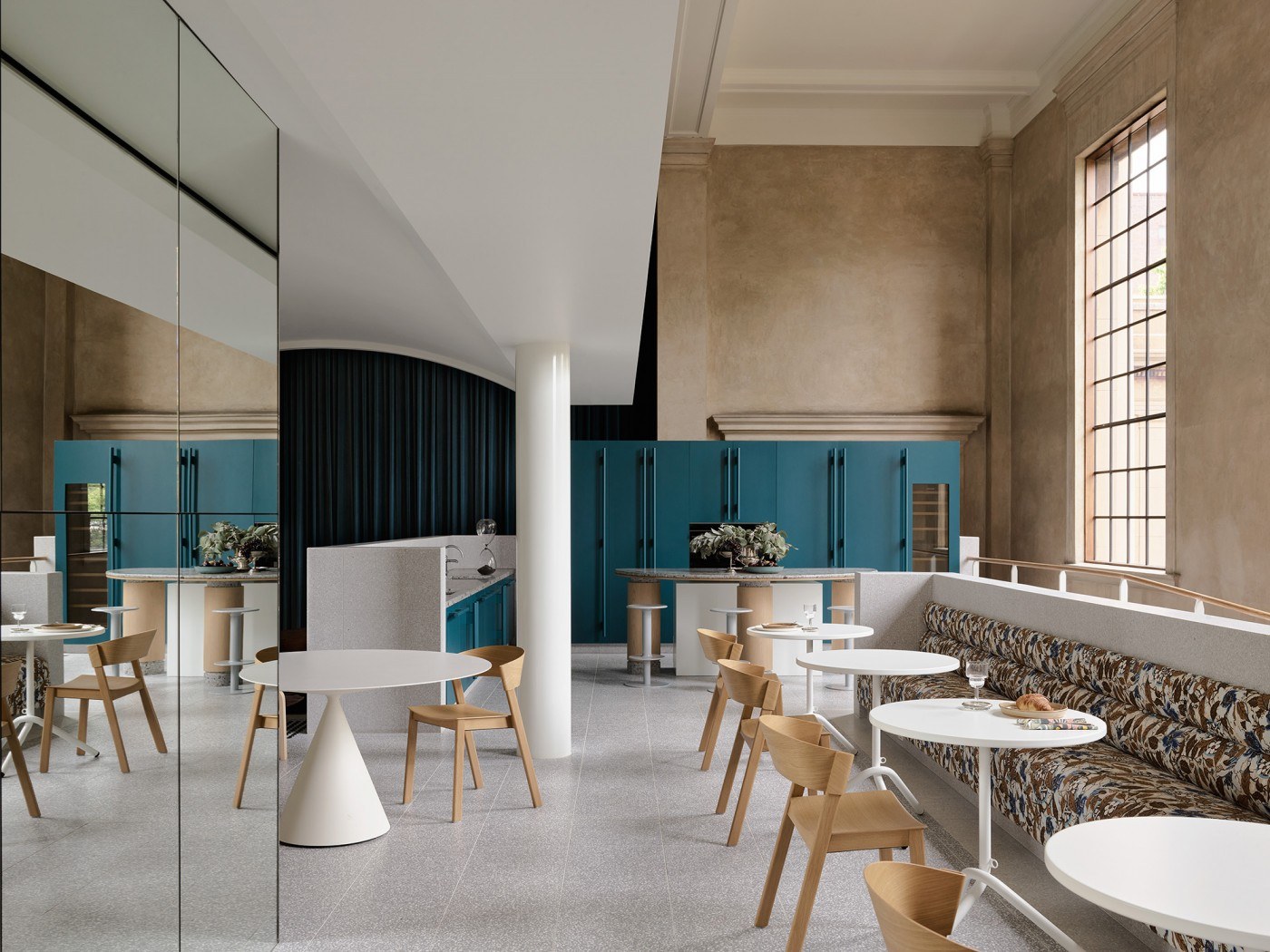 Yirranma Place by SJB. Photography by Anson Smart.
Speakers.

Alex Hopkins

Director, Design, Studio Tate

Alex is committed to intelligent and responsible design in projects that reflect the way we live, work and play. Her energy and resourceful determination are key to how she excels at developing creative solutions to improve the quality of life through design–delivered projects and the studio's ongoing commitment to pro-bono work.

Alex explores designing for life, with an emphasis on relationships with clients, colleagues and consultants and a belief in social sustainability and timeless design that creates a positive impact on how people and communities live, work and play.

Nazia Kachwalla

Associate Director, Tonkin Zulaikha Greer Architects

Nazia Kachwalla is an associate director at Tonkin Zulaikha Greer Architects. She is a registered architect and leads TZG Interiors. With over 15 years of experience across a variety of hospitality, residential and commercial projects, Nazia's work has been recognized through several industry awards including the Australian Institute of Architects' National John Verge Award for Interior Architecture in 2018. More recently Nazia has worked as part of the interiors team for the multi-award-winning Walsh Bay Arts Precinct in Sydney.

Charlotte Wilson

Senior Associate, Interior Design, SJB

Charlotte has more than 15 years' experience in interior design spanning high-end residential, hospitality and commercial sectors in both Australia and the UK. She specializes in bespoke design and understands the importance of creating sustainable, timeless places that continue to spark joy for years after completion.

Since graduating with an MA in Architecture from London's Royal College of Art, Charlotte has focused on interior design while maintaining a strong passion for designing with an understanding for both interior and architectural disciplines to achieve holistic, narrative-driven projects.