Details.
When
Saturday 19 March 2022
2.00 pm – 4.00 pm (AEST)
Where
Living Edge
171 Robertson Street
Fortitude Valley Brisbane Qld 4006
— Google Maps
Tickets
Ticket sales for this event are closed.
Program Info
This edition of Our Houses invites the outside in with projects that demonstrate thoughtful integration of home and garden. Learn from the architects and clients behind two homes in which the natural environment is central to everyday living.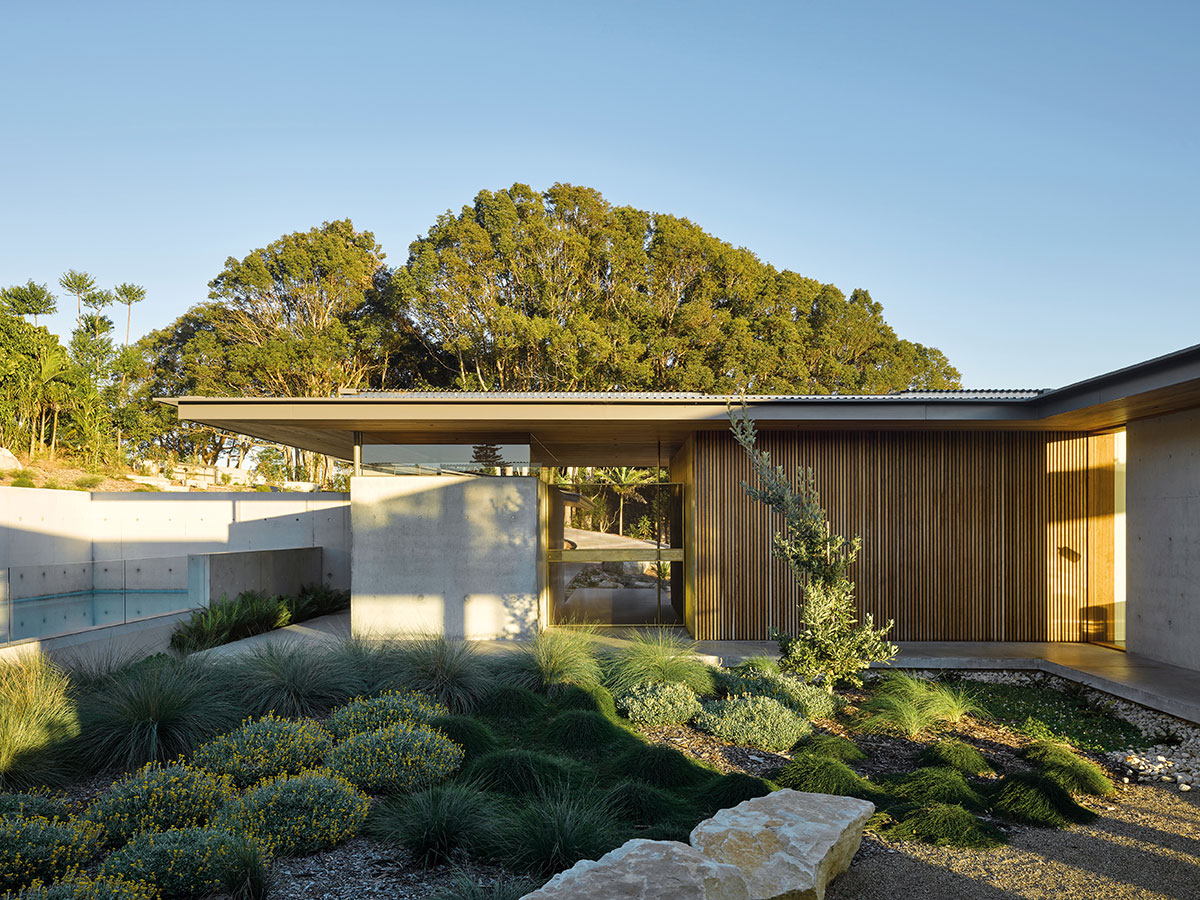 Coolaman House by DFJ Architects. Photography by Christopher Frederick Jones.
Talks.
Coolamon House
Presented by
Dominic Finlay-Jones, Director, DFJ Architects
Ray Bashford, Client,
Dominic Finlay-Jones, director of DFJ Architects, will present Coolamon House alongside his client, Ray Bashford. Nestled in the Byron Bay hinterland, this multigenerational retreat folds around a courtyard, blurring the boundaries between internal and external living.
Meet the speakers – Coolamon House.

Dominic Finlay-Jones

Director, DFJ Architects

After graduating from the University of Sydney, Dominic Finlay-Jones spent the formative years of his career training under pioneering modernist architect Bruce Rickard, whose legacy of human-scale architecture and sensitive site planning, orientation and landscaping continues to underpin Dominic's architectural practice.

Dominic established DFJ Architects in 2010 in Bangalow, before relocating the studio to Byron Bay in 2017. The studio is known for taking on projects that are vastly diverse in scale and typology, with a deep respect for place and people at their core.

Ray Bashford

Client

Born and educated in Sydney, Ray Bashford spent the majority of his life working for international media and communications companies. He has lived overseas for more than 40 years, in London and Hong Kong, while travelling extensively for work.

Art and design have remained an abiding interest, with architecture developing a focus as the construction of a family house became a reality when Ray returned to Australia six years ago.

Meet the speakers – Annerley House.

Zuzana Kovar and Nicholas Skepper

Directors, Zuzana and Nicholas

Zuzana Kovar and Nicholas Skepper established Zuzana and Nicholas in 2013. The multidisciplinary practice engages in architecture, arts practice, architectural research and education.

The practice has been recognized for exemplary work in residential architecture, particularly for sensitive adaptations, renovations, and extensions to traditional housing.

Tamsin Cull

Head of Public Engagement, Queensland Art Gallery, Gallery of Modern Art

Tamsin Cull has worked in art museum audience engagement for more than 20 years. She is currently head of public engagement at the Queensland Art Gallery, Gallery of Modern Art, where she leads the Children's Art Centre, Public Programs and Members teams.