Details.
When
Thursday 15 March 2018
6.00 pm – 8.00 pm ()
Where
Space Furniture
35 Chester Street
Fortitude Valley Brisbane QLD
— Google Maps
Tickets
Tickets for this event are sold out.
Partners
Presenter
Presenting Partner
Part of
Contacts
Nicole Greenwell
Sponsorship and Events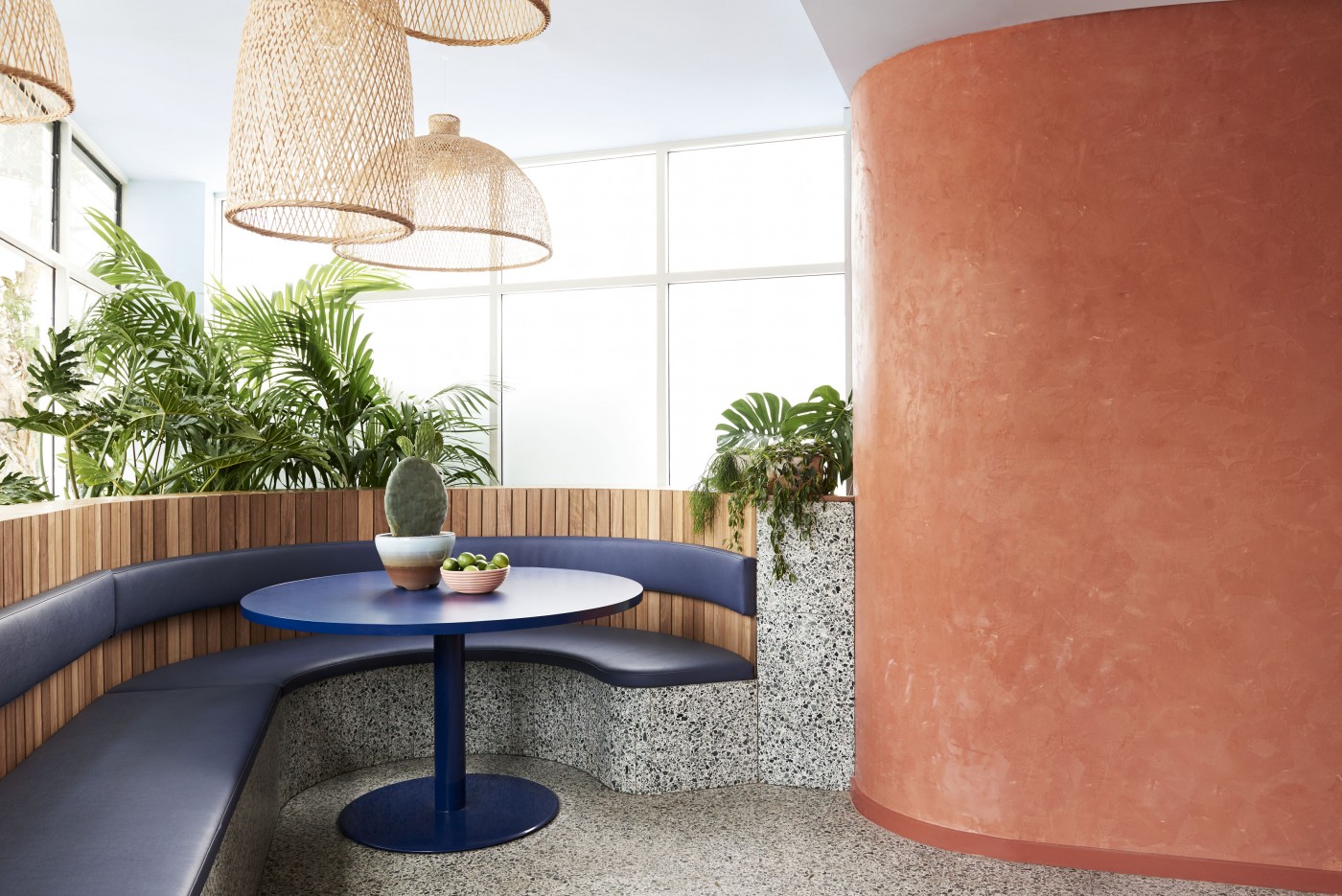 Fonda Bondi by Studio Esteta. Photography: Tessa Ross Phelan.
Speakers.

Sarah Cosentino & Felicity Slattery

Founders, Studio Esteta

Sarah Cosentino and Felicity Slattery established Studio Esteta in 2015. Sarah and Felicity share a wealth of architecture and design experience across a variety of scales and sectors, including hospitality, commercial and residential. The Melbourne-based studio is dedicated to creating responsive and holistic design solutions that reflect the unique personalities, commercial objectives and site specific needs of the individuals and brands they work alongside.

Georgia Cannon

Founder, Georgia Cannon

Georgia Cannon has spent the last decade honing her design skills in the commercial, residential and retail design arenas. She discovered, in the midst of all the deadlines, that truly great design allows people to connect through open and honest communication, clever planning solutions, tactile warmth and a little bit of wit.

Andrew McNamara

Professor, Creative Industries, Queensland University of Technology

Andrew McNamara teaches art history at QUT. His publications include An Apprehensive Aesthetic (2009); Modern Times: The Untold Story of Modernism in Australia, with Ann Stephen and Philip Goad (2008); Sweat—the subtropical imaginary (2011); plus Undesign (Routledge) and Surpassing Modernity: An Ambivalent Quest (Bloomsbury, London), both forthcoming.