Details.
When
Wednesday 18 February 2015
6.00 pm – 8.00 pm ()
Where
Space Furniture
629 Church Street
Richmond Melbourne VIC
— Google Maps
Tickets
Tickets for this event are sold out.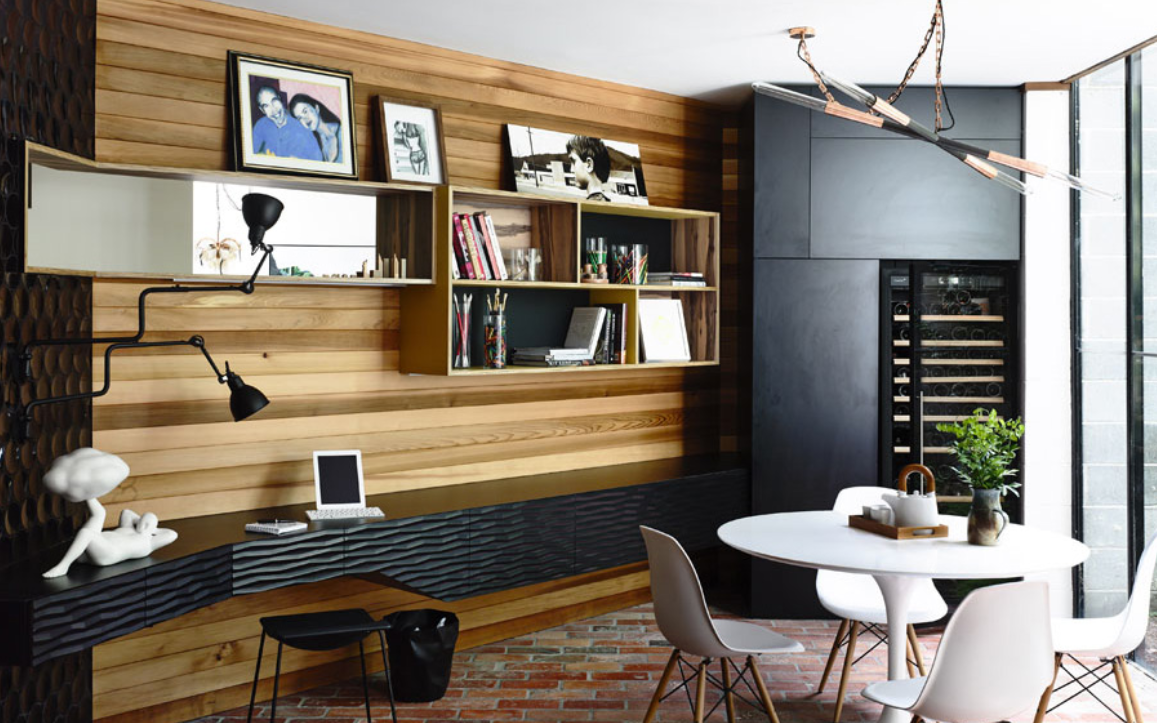 Image: Swinging Seventies house by Atticus & Milo. Photography: Derek Swalwell.
Speakers.

Vince Frost

Founder, Frost*collective

Vince Frost, founder of Frost*collective, started in graphic design in London in the 1990s and achieved great success at an early age. Now based in Sydney, Frost works across graphic design, branding, advertising and environments and was the subject of a retrospective exhibition at the Sydney Opera House in 2006.

Caecilia Potter

Founder, Atticus & Milo

Caecilia Potter is founder of architecture and design consultancy Atticus & Milo. Potter studied chemical engineering and law/arts and then worked in business and IT consulting. After having a career epiphany while on safari in Botswana, she then studied design and now has a successful career in the industry.

Matt Bird

Founder, Studiobird

Matt Bird heads Studiobird, a Melbourne-based practice that works across interior design, architecture, installation art and performance. Studiobird's projects advance a non-traditional and experimental model for architecture practice.