Details.
When
Wednesday 22 October 2014
6.30 pm – 8.30 pm ()
Where
Space Furniture
84 O'Riordan Street
Alexandria Sydney NSW
— Google Maps
Tickets
Tickets for this event are sold out.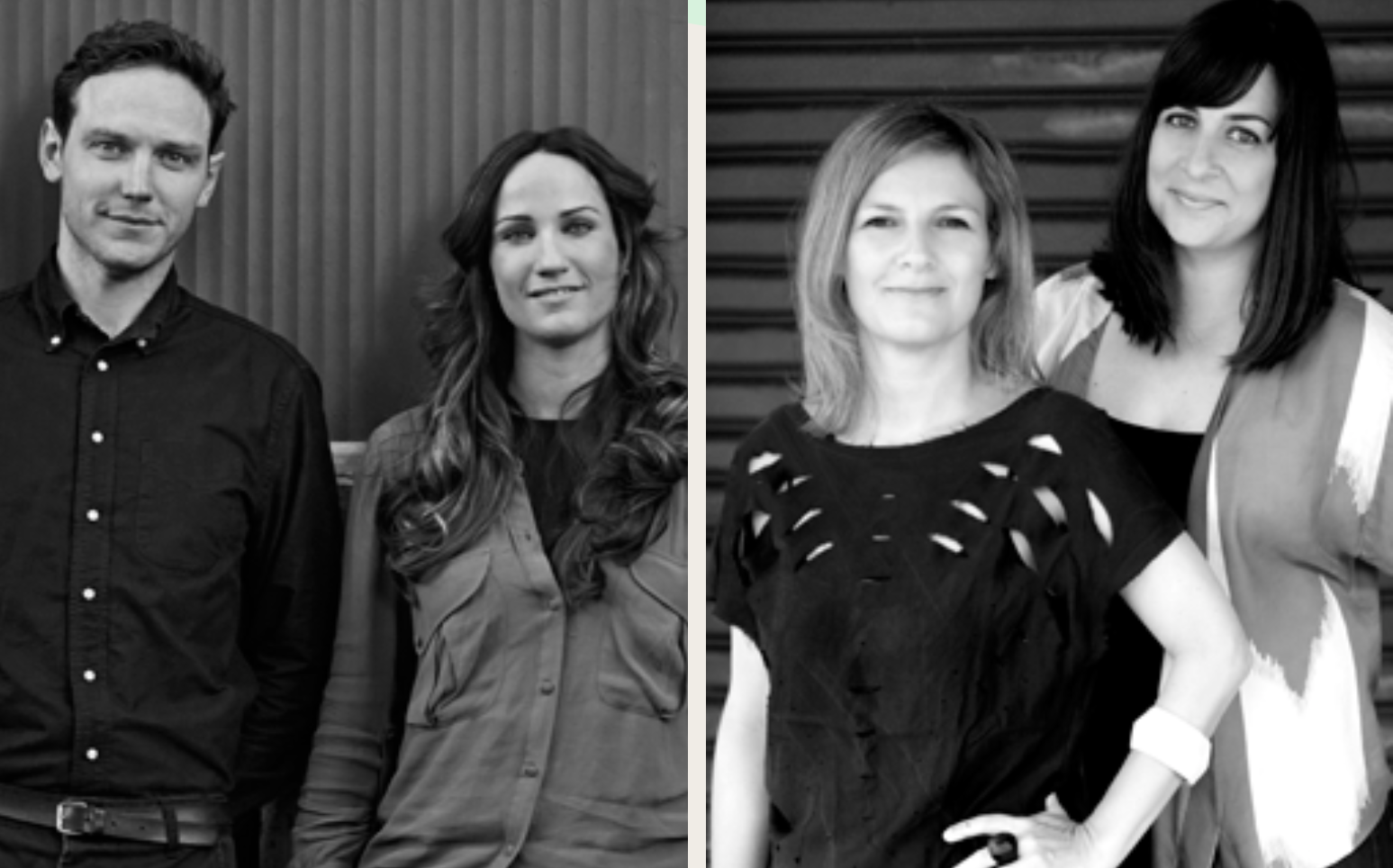 Left image: Stuart Krelle and Rachel Luchetti. Photography: Toby Dixon Photography. Right image: Antonia Pesenti and Patricia Bondin. Photography: Ellen Dahl.
Speakers.

Rachel Luchetti & Stuart Krelle

Founders, Luchetti Krelle

Rachel Luchetti and Stuart Krelle established interior design and architecture studio Luchetti Krelle in 2008. The practice has a diverse portfolio, but its primary focus is the hospitality sector, with past work including the Adriano Zumbo Patisserie in Sydney. Stuart and Rachel work in collaboration and open discussion with each other, promoting a flow of ideas that become the finished projects they are fiercely proud of.

Patricia Bondin & Antonia Pesenti

Founders, Make Creative

Patricia Bondin and Antonia Pesenti established Make Creative in 2009, a design studio that works across architecture, interiors and graphic design. Working collaboratively with its clients, Make Creative has designed workplaces (including the award-winning Goodman Unit B4 in Sydney), retail stores, public art commissions and graphics projects.