Details.
When
Wednesday 6 August 2014
6.00 pm – 8.00 pm ()
Where
Space Furniture
10 James Street,
Fortitude Valley Brisbane QLD
— Google Maps
Tickets
Tickets for this event are sold out.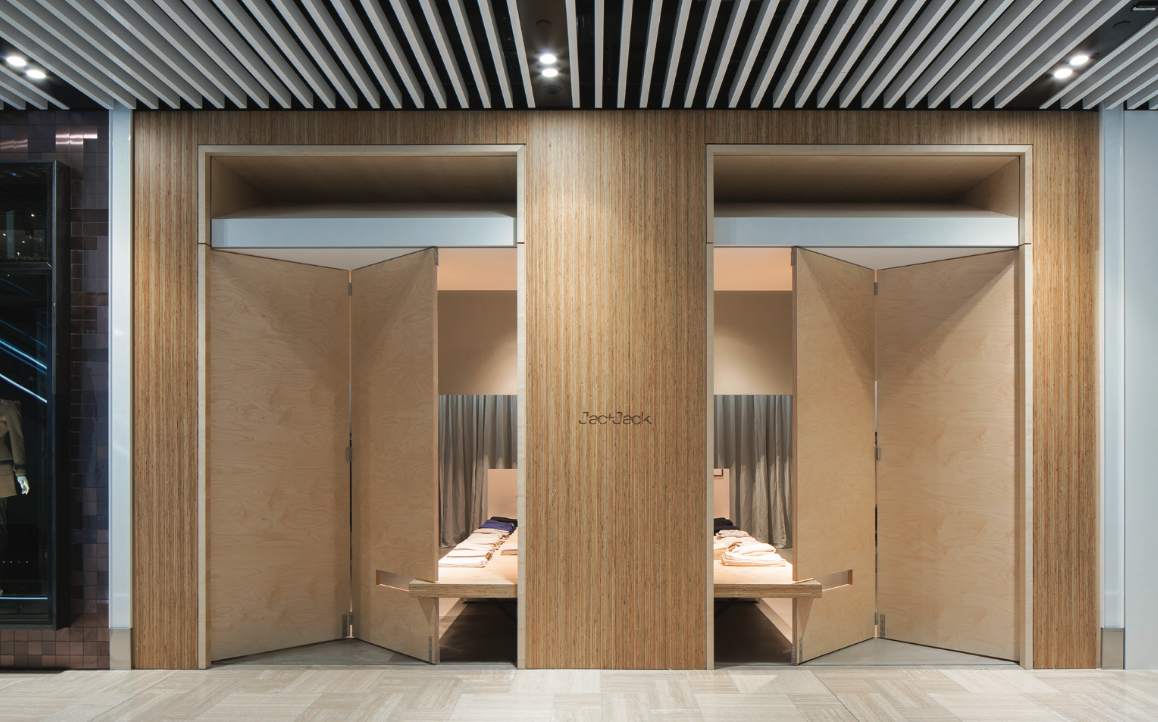 Image: Jac+Jack store at Emporium Melbourne, designed by George Livissianis. Photography: Tom Ferguson
Speakers.

George Livissianis

George Livissianis graduated from the University of New South Wales in 1998 with honours in interior architecture and then worked for Burley Katon Halliday. George founded his studio in 2007 and is dedicated to finely crafted, minimal, modest and unpretentious design.

Alison Kubler

Alison Kubler has worked as a curator in Australian museums and galleries for more than twenty years and writes for leading art journals and magazines. In 2013, she co-authored the book Art/Fashion in the 21st Century with Mitchell Oakley-Smith.

Stefano Scalzo

Manager, Design Services, Infrastructure, Planning and Delivery, Victorian Department of Health and Human Services

Stefano Scalzo is a principal at Lyons and has over nineteen years experience working on public sector projects across Australia. He has developed expertise in the briefing, planning, design and delivery of major institutional projects, including in the health sector.